Photo contests are weird, and I've avoided them since college for the most part. Last year I tried to remind myself that entering and putting yourself out there was a key part of running your own business, so I jumped to it a bit. I'm hyped to have had two images "selected" for placement in the annual American Photography book for images in 2019. Here's a link to the AI-AP winner's slide show. I will share some images of the printed book when I receive it, but really honored to be included in any space where so many photographers I look up to show up. I'm sad the annual party in NYC got cancelled this fall, but fingers crossed I'll get that opportunity again.
I'll use this as an opportunity to explain some background on the two photographs.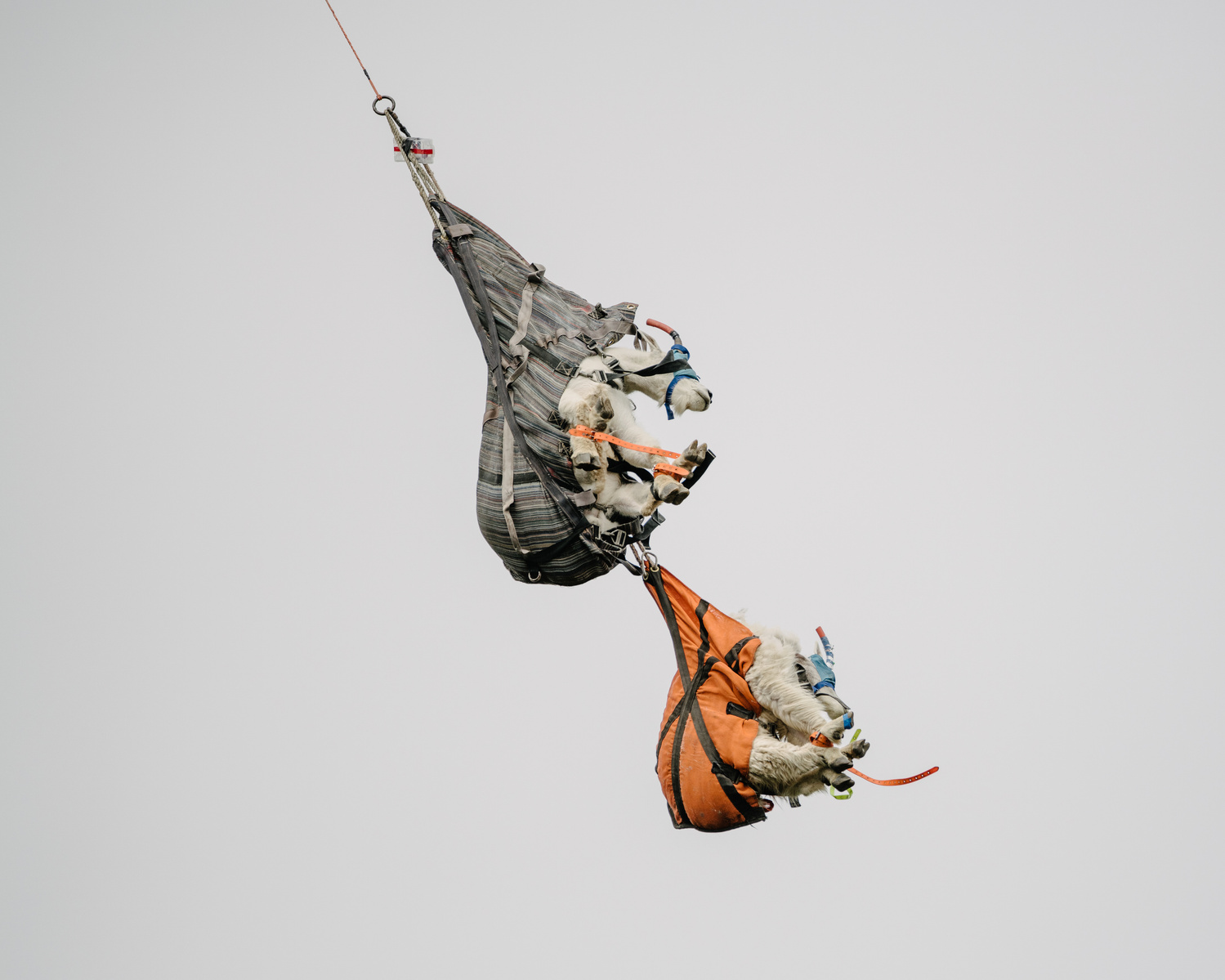 This image of goats was one I had been wanting to photograph for ages. I heard of this happening back in Utah when I was at the Daily Herald, and again while at the PI. Finally, I got a call from a friend, journalist, Wudan Yan, that she was going to do a story with High Country News on the relocation efforts on the Olympic Peninsula, as they are not endemic to the area. We headed out to Hurricane Ridge and I did what I could while working with PR and designated media spots. I really had my eyes on something clean with no obstruction that highlighted our entanglement with nature, and its entanglement with us.
I made this photograph on a personal trip to Thailand, my second in a matter of a few years. I always try to tread carefully while not on assignment while traveling. This particular photograph was made at a Muay Thai fight in Koh Lanta that my partner's dad really wanted to check out. This fighter was KO'd, with a torn ear. He recovered with the aid of friends right next to my spot in the bleachers. I was drawn to his toughness and how he took the loss, got healed up, and never hung his head low. I think it's important to note that there's a fine line to ride while traveling and photographing, specifically while not on assignment: You're in someone else's home and they aren't existing for you! Make images the best you can that centers them and holds them high, not points out how their experience is different from your own. I'm not an expert at this, but am always happy to talk about it and learn.
Best,
Grant